Britten–Pears Young Artist Programme
Courses for emerging professional singers, instrumentalists, composers and conductors led by high-profile musicians
The Britten–Pears Young Artist Programme was founded over 40 years ago by Benjamin Britten and Peter Pears to provide high-level performance training for the world's best emerging professional musicians.
Residential projects and masterclasses take place throughout the year in the beautiful surroundings of the Suffolk Coast where Britten lived and worked. Participants benefit from an exceptional campus of performance spaces and studios, which has grown around the iconic Snape Maltings Concert Hall, home of the Aldeburgh Festival. The BPYAP hosts some of the premier performers and teachers who lead intensive projects, which culminate in high profile performances.
Courses at the BPYAP are free for all participants, and additionally we cover accommodation and most travel costs. There is no upper age limit, but we expect that most Young Artists will be at least 18 years old and either current students or recent graduates of a major music performance or composition degree course.
2021-2022 Courses
Due to the Coronavirus Pandemic the shape of our year had to change. Information on our plans for the 2021 – 2022 BPYAP season and the auditions will be published in early 2021.
2020-2021 Courses
Please note: applications for courses in 2020-2021 have now closed.
Chamber Music Lab
3 – 14 February 2020 • 28 February – 7 March 2021
Ensemble
Private coaching and public masterclasses for string quartets, string quintets and piano trios.
Read more
Chamber Music in Residence
11 Jan – 2 April 2021
Ensemble
This series offers exceptional emerging ensembles the opportunity to undertake intensive study and rehearsal with mentoring from eminent chamber musicians.
The Art of Performing
14 – 20 June 2020
Vocal & Piano
Internationally renowned baritone Roderick Williams brings together a stellar team of tutors (Christopher Glynn, Julia Faulkner & Jo Blake Cave) to examine what makes a moving performance – examining texts and storytelling in-depth.
Read more
Mahler and the Late Romantics
21 – 28 June 2020
Vocal & Piano
Anne Schwanewilms, Malcolm Martineau, Julia Faulkner, Franziska Roth and Richard Stokes explore the sound world of Mahler's works for voice & piano and that of his contemporaries such as Korngold and Pfitzner.
Read more
Britten–Pears Orchestra
29 July – 8 August
Instrumental
Antonio Pappano conducts Ein Heldenleben and Elgar's Violin Concerto (soloist: Vilde Frang), two pieces which use massive forces and imaginative ways to conjure an almost overwhelming variety and depth of sound.
Read more
Orchestral Conducting
27 July – 8 August 2020
Conducting
Antonio Pappano and Valentina Peleggi lead emerging conductors who are keen to expand their skills through working on core, large-scale orchestral repertoire.
Read more
Composition, Alternative Performance and Performance Art
13 – 24 September 2020
Composition • Instrumental • Vocal & Piano
Led by leading figures in contemporary music with interest and practice overlapping with experimental performance art, this course broadens the perspectives of open-minded composers and performers.
Read more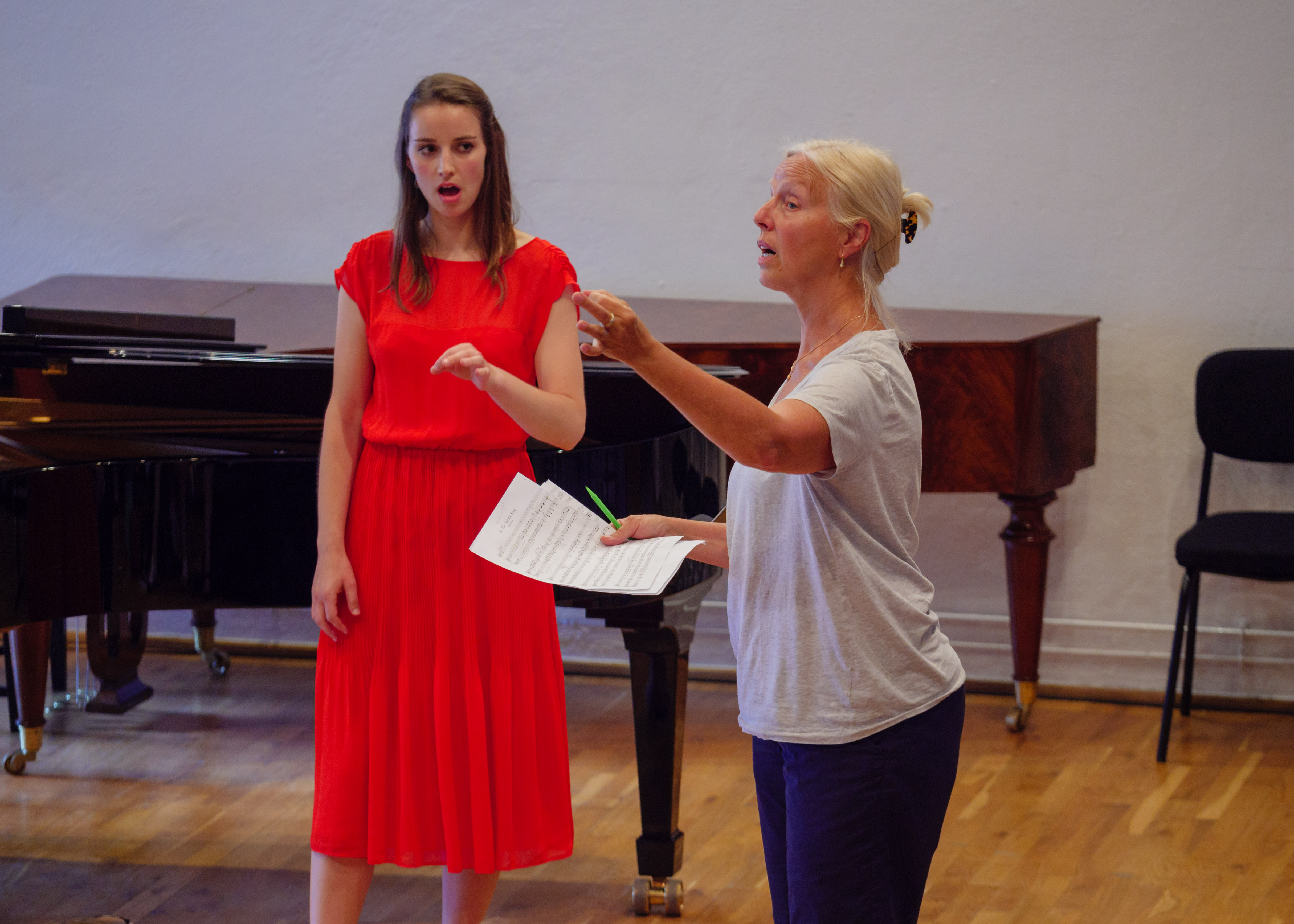 Scandinavian Song & French Mélodie
28 September – 4 Oct 2020
Vocal & Piano
Grammy award-winning mezzo-soprano Anne Sofie von Otter works on glorious repertoire for voice & piano from Scandinavia and France.
Read more
Sign up to hear about future opportunities
If you'd like us to email you about the work and opportunities on our creative campus, please fill in your details below.
We'll store your data and process it in order to provide the services you've asked for, to report on our activities, and, if you've given us your permission, to tell you about things we think you'll be interested in. You can read more in our full privacy policy.