Aldeburgh Young Musicians welcomes any musician aged 8-17, who want collaborate with like-minded young people and professional performers.
As an AYM, you will have access to all available courses on offer, as well as advice and support from AYM staff, potential access to the Foyle Foundation Mentoring scheme, and many other opportunities. Once part of Aldeburgh Young Musicians, you can be part of the programme until the end of the academic year in which you turn 18, without the need to re-audition.
Prospective students are encouraged to find out more by attending one of our taster days which give first-hand experience of what it is like to be an Aldeburgh Young Musician. Participants work with professional musicians and current AYMs to develop their own music, typical of an AYM activity.
There is a chance to meet AYM staff, ask questions and find out more about the scheme. Workshops are the best way to find out what we do, for prospective AYMs, parents and guardians.
Attend a free taster session
Get first-hand experience of what it is like to be an Aldeburgh Young Musician in a free workshop at Snape Maltings.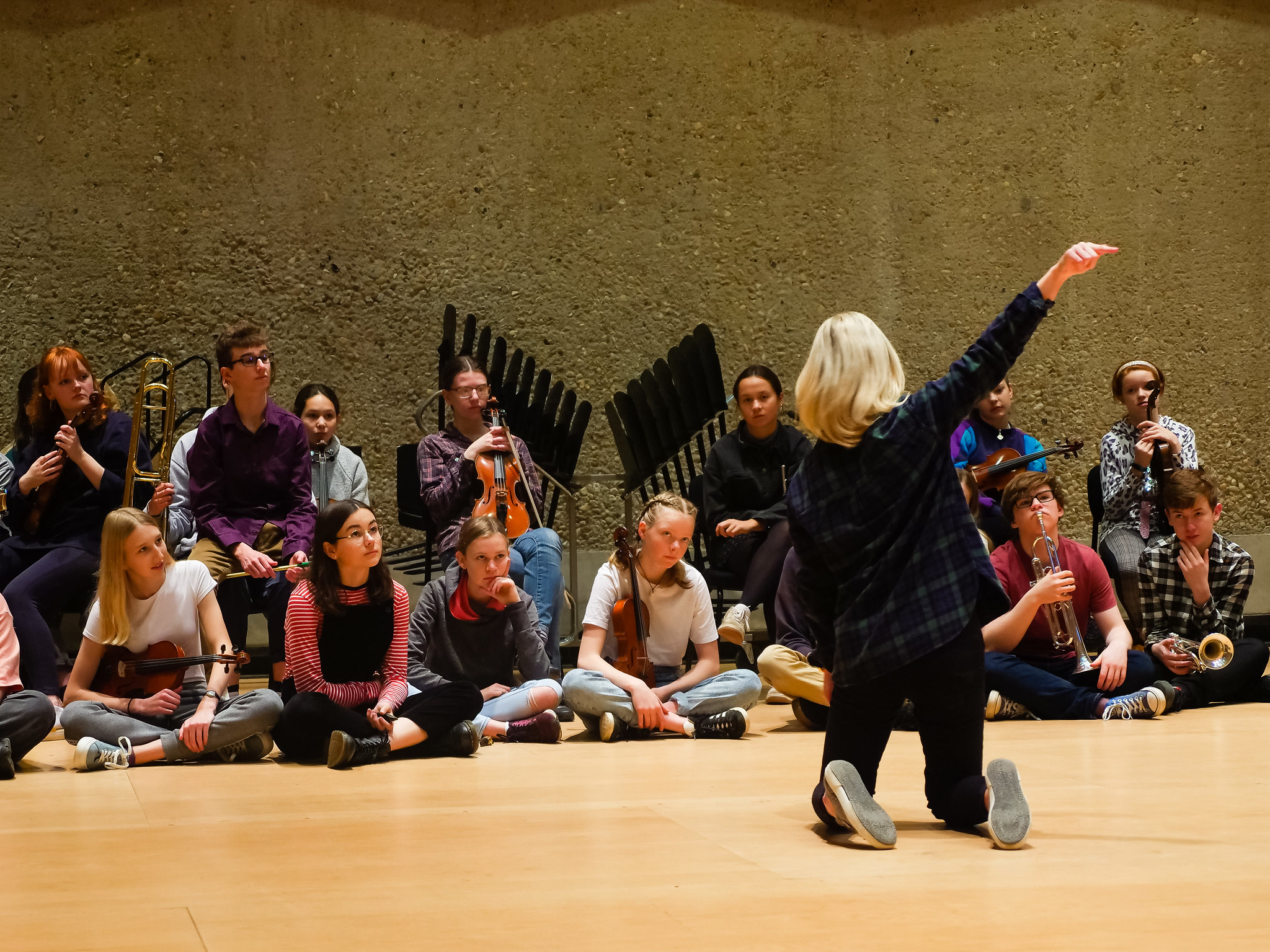 Applying for Aldeburgh Young Musicians
Prospective students are required to attend a two-stage audition process.
First round auditions take place at local centres (Cambridge, Norwich, Snape) in March, and consist of a 45-minute workshop-style audition. Participants perform pieces, workshop their music, take part in a short discussion and various musical games. Our auditions are designed to be fun, and to get the most out of each individual!
Second round auditions take place at Snape Maltings on Saturday 9 May. Participants take part in a range of activities; working with a specialist, in large and small ensembles, to showcase their abilities.
Start your application
The main application period for Aldeburgh Young Musicians has now closed.
If you have missed the deadline, please contact aym@snapemaltings.co.uk who will be able to advise you regarding next steps.
For those attending the taster day on Saturday 4 April, there will be the opportunity to audition on Monday 27 April at Snape Maltings.
Read more